&nbsp - &nbsp3/8″ Uni-Grip Hex Bit Socket
&nbsp - &nbsp3/8″ Uni-Grip Hex Bit Socket
21309-H
3/8″ Uni-Grip Hex Bit Socket
3/8"
Hex Bit Socket
3/8" Bit Socket
Specifications
Additional information
Model No
Dimensions
Fitting Size (mm)
Type (Torque Accessories)
Unit
Surface Finish

21309-H
48 mm

3/8"

Hex Bit Socket

3/8" Bit Socket

Matted Finish
Description
Description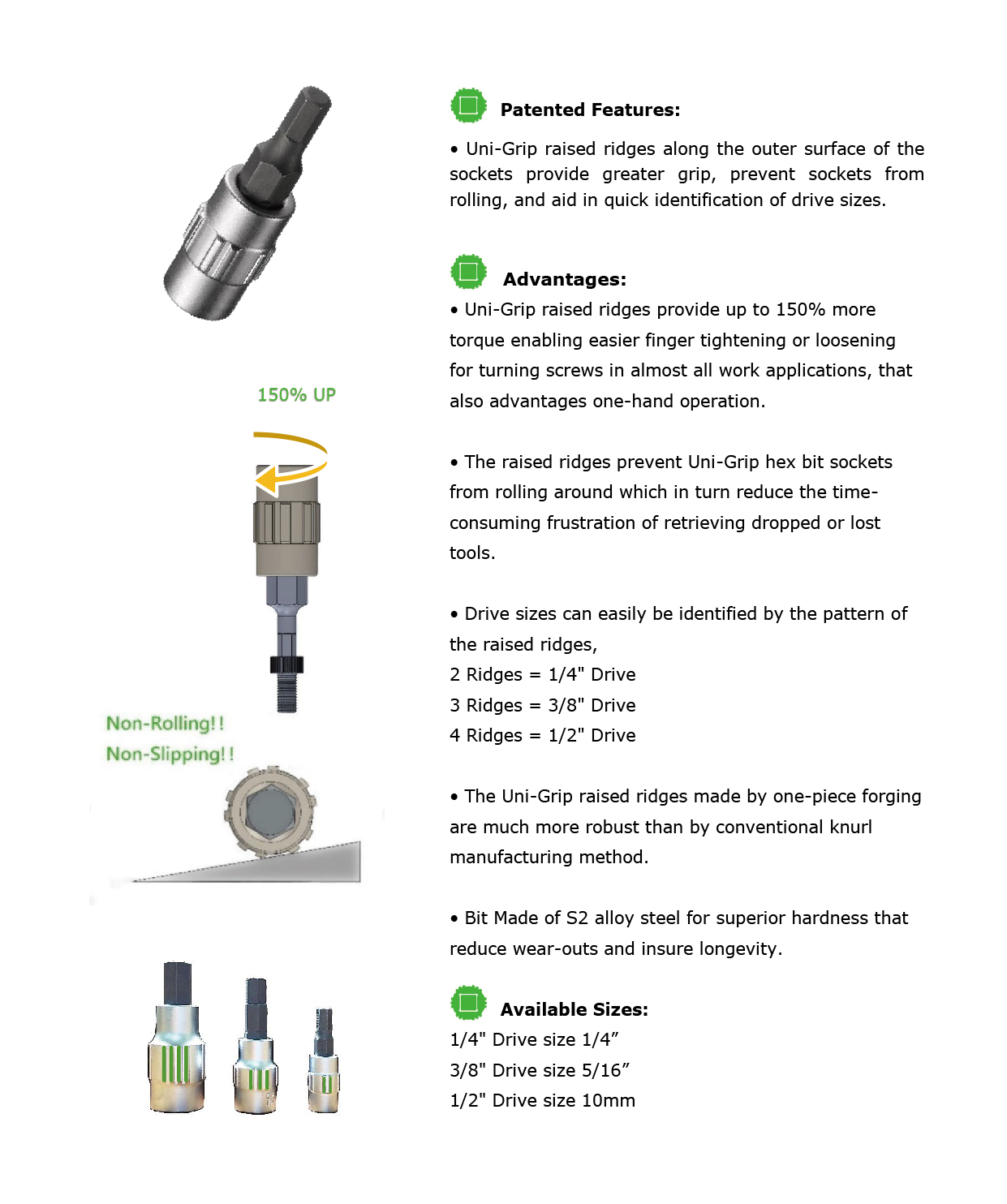 Overview
*Patented raised ridge design on outer surface for:
Greater grip: 150% more torque for easier finger tightening/loosening or one-hand operation.
Anti-rolling: prevent bit sockets from rolling around.
Easy identification of drive sizes. 2 Ridges = 1/4″ Drive, 3 Ridges = 3/8″ Drive, 4 Ridges = 1/2″ Drive
Made by one-piece forging. More robust than by conventional knurl manufacturing method.
S2 alloy steel made bit head for superior hardness, reduce wear-outs and insure longevity.

| | | | | | |
| --- | --- | --- | --- | --- | --- |
| Item no | Size | Drive | Surface Finish | L (mm) | Weight (g) |
| 21309-H4 | 5/16″ _H4 | 3/8" | Chrome Plated | 48 | 41 |
| 21309-H5 | 5/16″_H5 | 3/8" | Chrome Plated | 48 | 41 |
| 21309-H6 | 5/16″ _H6 | 3/8" | Chrome Plated | 48 | 41 |
| 21309-H7 | 5/16″ _H7 | 3/8" | Chrome Plated | 48 | 41 |
| 21309-H8 | 5/16″ _H8 | 3/8" | Chrome Plated | 48 | 41 |
| 21309-H10 | 5/16″_H10 | 3/8" | Chrome Plated | 48 | 41 |
Video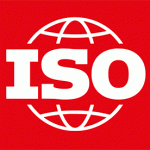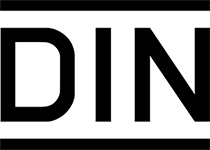 Products you might be interested in