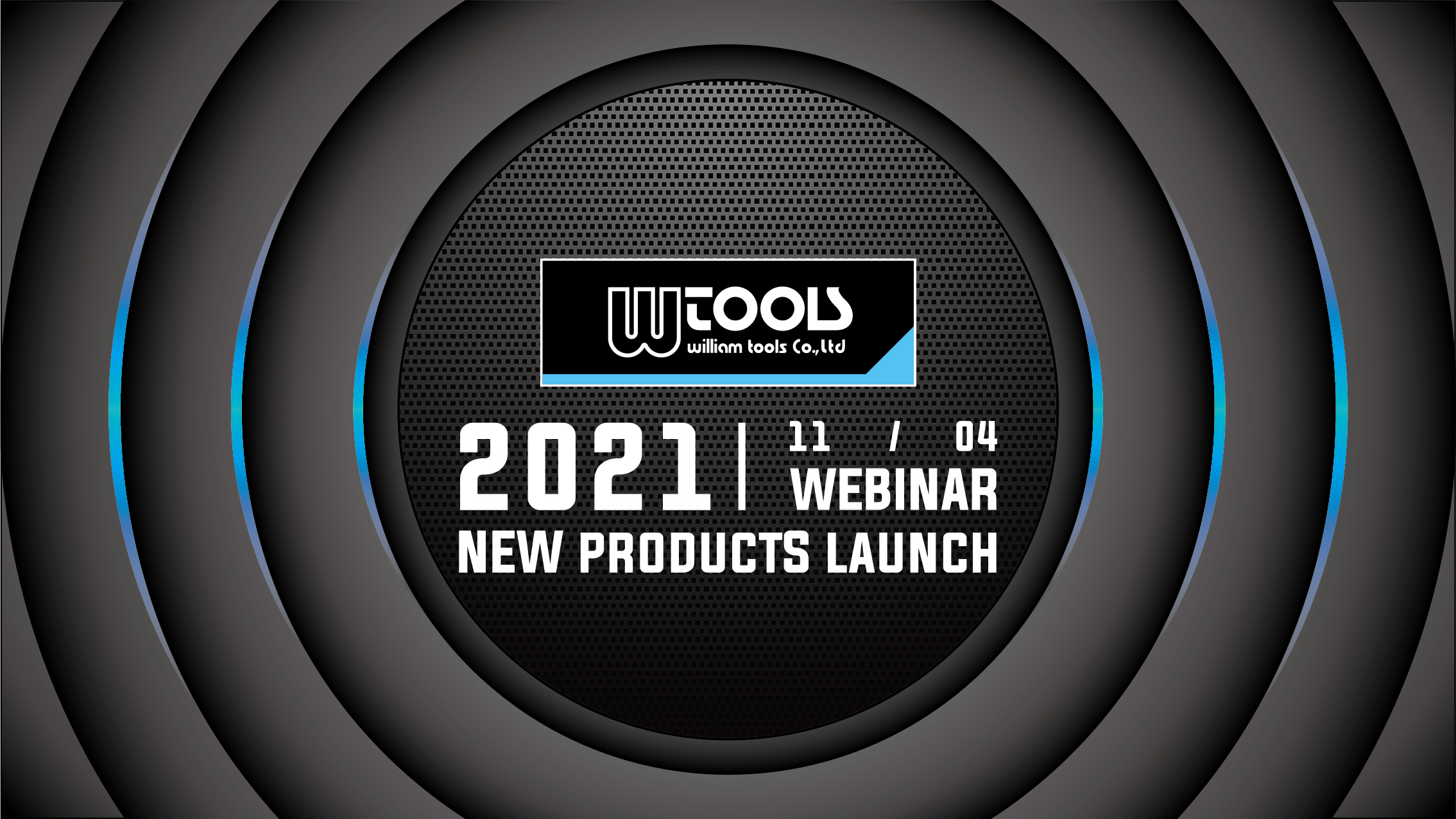 2021 WILLIAM TOOLS  NEW PRODUCTS LAUNCH
Hello, friends of William Tools.Due to the COVID-19 pandemic, we are unable to meet you guys in major fairs and shows around the world. To compensate for the regret of being unable to meet up, we have specially prepared our very first Online New Product Launch Conference ever, in order to give you our latest updates, and present you our latest products.
We hope that through this New Product Launch Conference, all our partners can experience the determination in continuously pursuing excellence and improvement of William Tools as a leading manufacturer of ratchet handles and torque tools. We would also like to ask all of you, our partners, to take good care of your health, as well as your families' so that we may meet up again after the pandemic.
William Tools is a professional manufacturer who has more than 30 years of hand tool manufacturing experience, specializing in the production and development of ratchets and torque tools, and the only professional manufacturer with a TAF certificate torque laboratory in Central Taiwan Science Park. For more product information and specifications or want to know more about products of William Tools, please visit our product line per below link.